The Resource Center is a trusted place where seniors, adults with physical disabilities, their families and caregivers can find information on long-term support options, as well as assistance in accessing those options.  You may contact The Resource Center as many times as you need assistance at no cost.  When appropriate, we will contact other organizations on your behalf.  All information is handled confidentially.
If you need information on long-term support options as well as assistance in accessing those options, please call us at (406) 259-5212, email  rc@allianceyc.org or drop by our office to make an appointment.
Resource Center Services include Information and Assistance on:
Housing Information
Transportation Information
In-Home Care Information
Completing applications for financial assistance
Assisting with an issue involving a medical billings, Social Security, Medicare, Medicaid, SSI, SSDI
Work as Medicare advocate with client
Educational & Informational Seminars
Providing Notary Services
Providing State Health Insurance Assistance Program (SHIP) counseling
Caregiver Support
Bookkeeping Assistance
Minor Home Repair Program
SMP (Senior Medicare Patrol)
Fair Housing Information
---
Educational & Informational Seminars
Educational and Information Seminars occur throughout Yellowstone County on a monthly basis.
New to Medicare Presentations            3rd Tuesday of Every Month        12:00 – 1:00 pm

Adult Resource Alliance                                AND              Alliance Heights Meal Site
1505 Avenue D                                                                               935 Lake Elmo Drive
Lewis & Clark Conference Room, 2nd floor                          Lower Level Conference Room
NEXT MEETING:    June & July Meetings      CANCELED
New to Medicare
Download Medicare 101 Slideshow
Medicare Part D and Advantage Plans 2021
2020 SCHEDULE
August 18 – Heights
September 15 – Avenue D
October 20 – Heights
November 17 – Avenue D
December 15 – Heights
---
Caregiver Support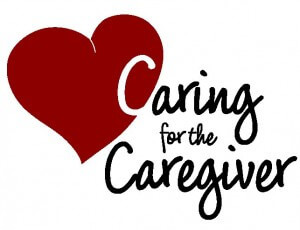 It is estimated that family caregivers spend an average of 20 hours per week on caregiving tasks.   Caregivers often feel isolated, overwhelmed and overextended.   Caregivers often need help from outside sources but do not have the time to search for them.
There is help!   The goal of the Caregiver Support Program is to help relieve the emotional, physical and financial hardships of providing care.   The Caregiver Support Program can help you explore community options including financial assistance, housing, transportation, in-home care, and respite care.
Contact the Alliance Resource Center at (406) 259-5212 or rc@allianceyc.org for assistance or more information.
Caregiver Support Group
Adult Resource Alliance
1505 Avenue D
1:00 – 2:00 pm
Lewis & Clark Conference Room
NEXT MEETING:
July 8, 2020
PHONE CONFERENCE CALL
Call 294-1670
Enter conference call # 237
If you get a busy signal, hang up and try again.

Click Image for Details
2020 Schedule
June 10
July 8
August 12
September 9
October 14
November – NO MEETING
December 9
---
Bookkeeping Assistance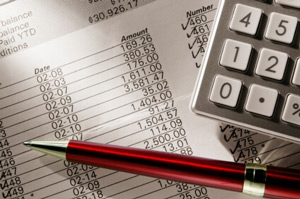 The Bookkeeping Assistance Program assists seniors 60 and above who are having difficulty performing simple household bookkeeping. There is no cost for this service. Volunteers help seniors balance their checkbooks and assist with simple bill paying. All Bookkeeping Assistance volunteers have undergone an in-depth screening process. This program is not an accounting or tax service. A senior's eligibility for this program will be determined on a case-by-case basis.
If you would like to learn more about the Bookkeeping Assistance Program, contact the Resource Center at (406) 259-5212 or rc@allianceyc.org. If you would like to volunteer in this program, please contact AVP at (406) 294-1580 or email avp@allianceyc.org
---
Fair Housing Information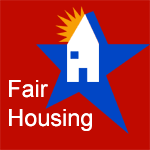 Fair Housing Is Your Right!
The Fair Housing Act was enacted by Congress to prohibit housing discrimination.
Some examples of discriminatory practices are:
* Refusing to show a person housing.
* Refusing to sell, rent or deal with a person.
* Telling a person housing is not available when it is available.
* Advertising housing as being available only to certain people.
* Harassing, coercing, intimidating or interfering with a person's exercise of his/her fair housing rights.
* Directing people to more "appropriate" neighborhoods.
* Not allowing a service animal for a disabled person.
To prevent this, the Fair Housing Act created a number of protected classes.
*   Race/color
*   National origin
*   Religion and/or creed
*   Gender
*   Family status
*   Disability
*   Marital status
*   Age
QUESTIONS:
For more information on Fair Housing contact:

The Resource Center at (406) 259-5212.
Montana Fair Housing Referral Hotline at (406) 782-2573.
U.S. Dept. of Housing & Urban Development (HUD) Hotline 1  (800) 877-7353.
---
Minor Home Repair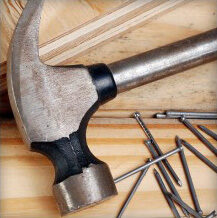 As people age, so do many of their homes and the need for minor home repairs can become a threat to the homeowner's health and safety.  Often, due to financial limitations, these home repairs cannot be addressed and as a result, an older adult's safety may be compromised.  A fall, injury or even just the threat of such an incident can affect an older person's ability to remain in his/her home.
The Minor Home Repair Program is one of the programs within the City of Billings that assists low-income older homeowners to address critical safety concerns in their homes.
To qualify for the Minor Home Repair Program, you must:
Be 60 and above,
Own your home, and
Meet income eligibility criteria.
---
Senior Medicare Patrol (SMP)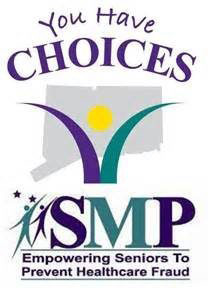 It is estimated that billions of dollars are lost annually due to health care fraud, errors, and abuse.  The SMP Program, funded by the U.S. Administration on Aging, is a national network of 58,000 trained volunteers and counselors in community- based projects to help older Americans avoid unintended errors and detect deliberate abuses in Medicare.
QUESTIONS
If you have questions about the Senior Medicare Patrol Program or would like assistance in reviewing your Medicare statement, contact the Resource Center at 406.259.5212 or rc@allianceyc.org.